A privacy-compliant development environment as a Service
by Veit Schiele —
last modified

Nov 08, 2020 06:17 PM
© cusy GmbH, Berlin 2015–2020
Focus on your application!
Cusy offers a pre-configured IT platform for software development and operation of web applications. All the tools you need, can be installed at your fingertips and match perfectly. You can immediately start developing your application.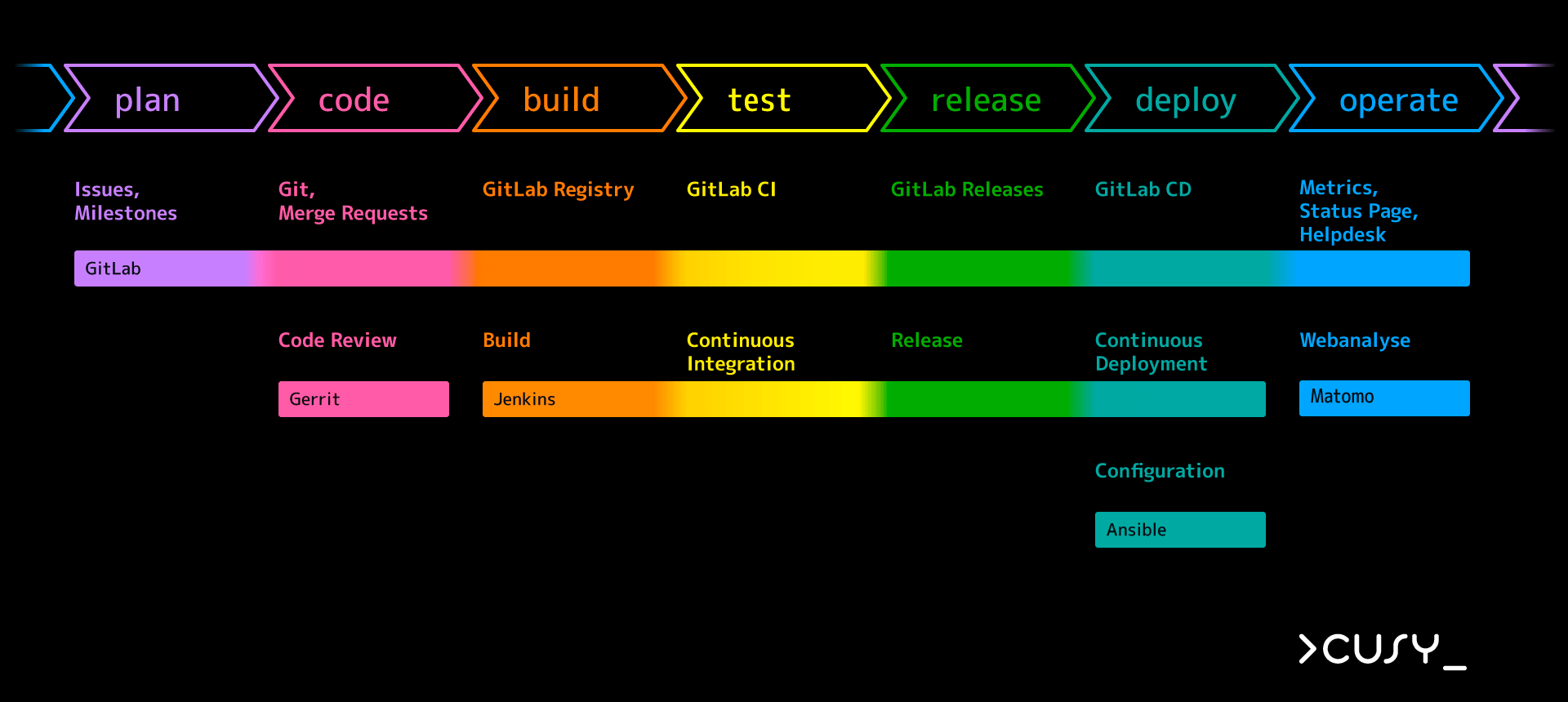 Reliable tools for development teams
Cusy is fully tailored to the needs of distributed development teams. The platform provides all the tools you need on a daily basis: perfectly configured and run immediately.
Cusy offers
The range of tools will be expanded continuously. If you miss a tool, ask for.
Cusy relieves you from the time-consuming tasks of system administration. You can concentrate fully on your core task: the development of your software.
Important for decision makers: reduce costs, minimize risks!
The simple and clear pricing system of Cusy makes it easy to start in a perfectly configured, privacy-compliant development environment. Without great expense you have immediately a powerful development and operating platform.
Replace your old, self-maintained development platform by the professional and highly scalable Cusy service. Relieve your employees of annoying administration and bring them efficiently in core business. Lower your IT risks and rely on an experienced service provider who specializes in the secure and privacy compliant operation of development and operating platforms.
Follow us on …