Hosting
Advantages
Choice and flexibility
The Cusy platform based on virtual servers, for this you can select hardware (CPU, RAM, storage) at any time. There is no artificial or restriction to a limited number of users.
Your data belongs to you
Of course you can download your data at any time.
DevOps Tools Hosting
Overview
Cusy provides tools for the entire life cycle of your application. At the touch of a button, you have a perfect development, testing and production environment.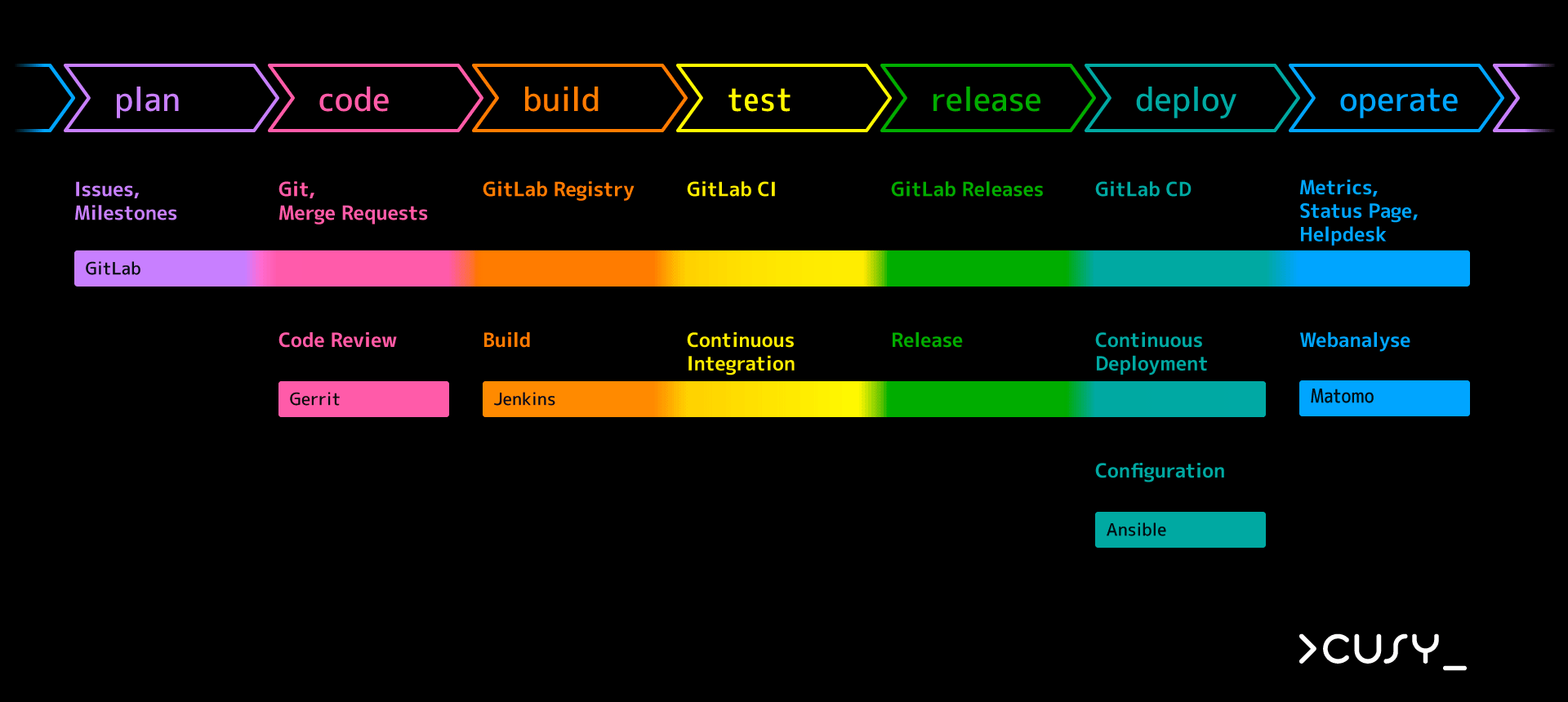 Integrated solution
You can easily switch between your applications. Also you can let your applications work together so that your work is greatly simplified. Also the authentication and authorization via LDAP is an integral part of Cusy platform.
Backend as a Service (BaaS)